Only 100 Days to Go Till the World Cup in South Africa!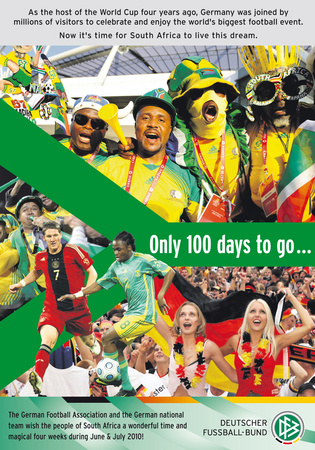 People in South Africa are eagerly awaiting the FIFA World Cup with great anticipation. The German Football Association (DFB) and the German national team wish all South Africans lots of fun and success for this year's mega event. For this special occasion, the DFB took out a full page image ad in the biggest South African newspapers one hundred days prior to the World Cup opening match.
The "Only 100 days to go" image ad was designed by Ruschke und Partner.