Fit for AI campaign launch:

Dell Technologies supports clients on their journey into the world of AI business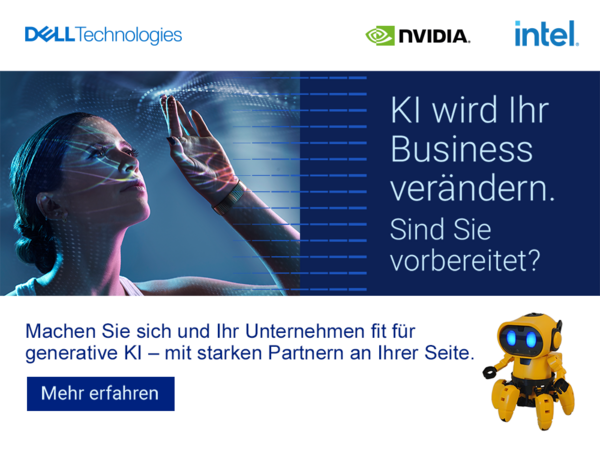 Generative artificial intelligence will soon be an indispensable tool for every sector. It will be used for tasks such as optimizing business and innovation processes. Those who hesitate to adopt it will fall behind. Dell Technologies' Fit for AI campaign is designed to help customers reap the full benefits of AI.
Ruschke und Partner was tasked with the entire development and realization of this multi-stage campaign. This included strategy, design, landing pages, direct mailings, useful AI content for B2B customers and more — in three languages. We use AI in our work in order to realize our full potential for our customers.