New DFB magazine app launch:

Football to go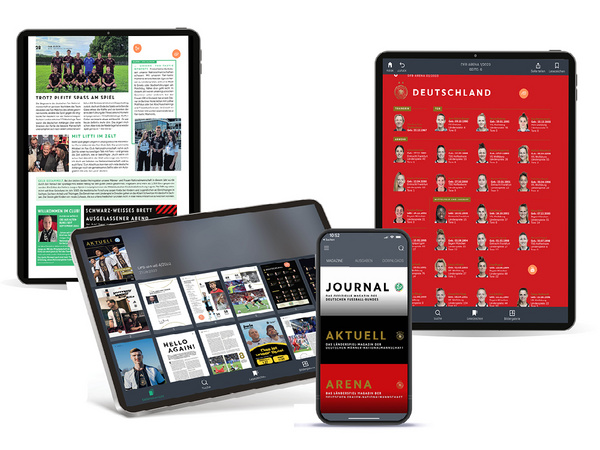 We've just launched the DFB Magazine app for the German Football Association. It offers free, user-friendly access to the association's official publication, DFB-Journal, as well as the stadium magazines DFB-Aktuell, DFB-Arena and DFB-Pokal.
Fans can find out everything they need to know about the German national squads and other teams, as well as exciting stories and up-to-date information at any time, whether they're in the stands, on the sofa or on the train. We liven up the virtual editions with multimedia content. The app is now available in the App Store and on Google Play!